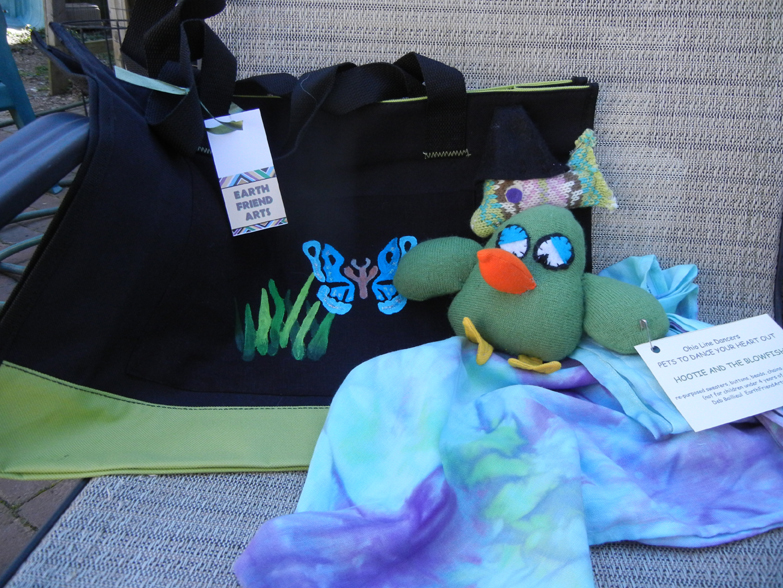 Totes, purses, and a menagerie of adorable critters
Try a fashionable and functional canvas shoulder bag; hand-dyed and decorated with stamping, beads and buttons. Whether it's around the town - or around the world - this multi-compartment bag is as secure as it is attractive.
For your next shopping trip or organizing class notes, take along a durable, water-resistant tote. Stamped and painted, or quilted embellishments make each tote a unique fashion statement as well. Classmates and office mates will be jealous.
Want a friend who will provide unconditional love, but doesn't need to be walked or fed? My line of "Ohio Line Dancers" will have just the companion for you. Each comes with their own story.
Please order directly by email or phone. I often have a good supply of colors and styles on hand. If I have to order an item to dye- it will take about 2 weeks.