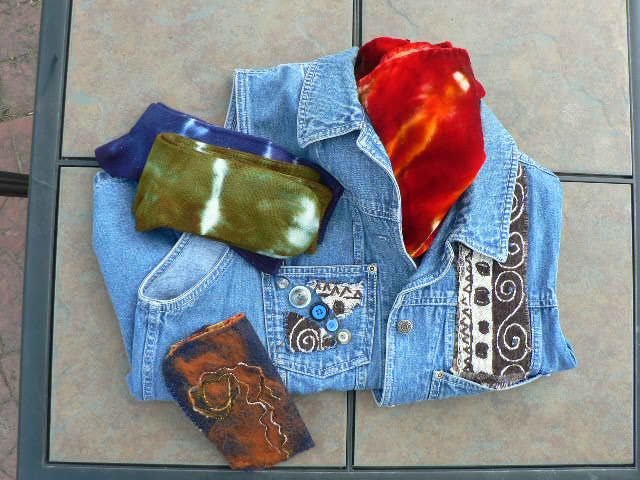 Vests, scarves, and more
Make your own unique fashion statement - I take recycled denim vests and create one-of-a-kind wearables with beading and applique. Fun and funky.
As barbecue season approaches, I have a variety of hand-dyed aprons in men's and women's sizes. Grill with a flair.
Accessorize with a richly colored, hand-dyed scarf, in velvet, rayon, or cotton. No two are alike, and all are luscious.
Please order directly by email or phone. I often have a good supply of color and size on hand. If I have to order a size to dye- it will take about 2 weeks.