Out of Africa


Humanity arose in central southern Africa nearly 200,000 years ago. This is where we developed the ability to think and communicate symbolically, to imagine possible futures, and to create art. Africa is our home.
Take a trip into the bush by Land Rover in search of the elusive !Kung, the people of the Kalahari, and the direct descendants of the earliest humans. Marvel at the exotic shapes of baobab trees against the stark vistas surrounding Taba tsa Kudu, the "Place of the Gods." Wonder as 100,000 flamingoes set the horizon on fire as they return in the rainy season to nest on Sua Pan.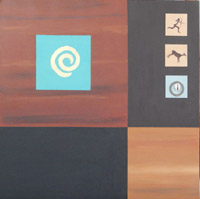 Anthropos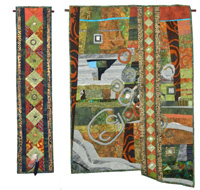 Great Zimbabwe 1 & 2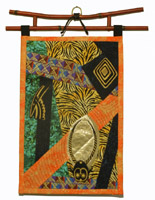 Tribal #1
---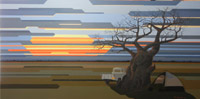 Kubu Sunrise
---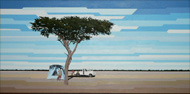 Lone Tree Camp acrylic on canvas,
---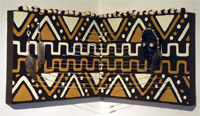 Africa Remembered
---
Colors of the Kalahari
| | | |
| --- | --- | --- |
| Day | Sunset | Makgadikgadi Flood |
---
Aventura en lo Gris
---
The Bush Chef
---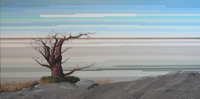 Kubu 1
---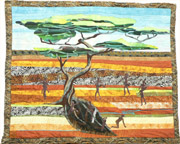 Birth of "the People"
---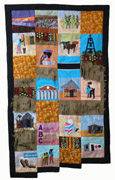 When Things Fall Apart,
---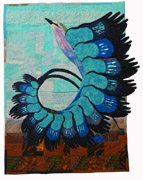 Unbound
---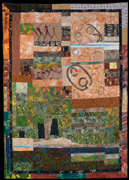 Beginnings
---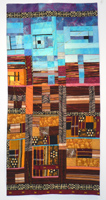 Criss-cross Rhythms
---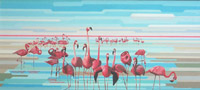 One Day on the Pans
---
Flamingo Fire
---
Black on white on black
---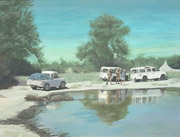 Taking Bearings
---

On the Edge of the Pans
---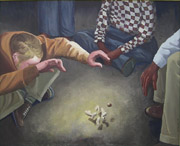 Casting the bones
---