ENERGY: What are we doing with the resources of energy in the world today? Conserving, using up, expanding, drilling more, walking, eating? What answers?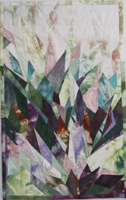 Rise Up
---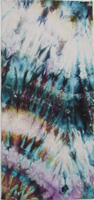 I Rise
---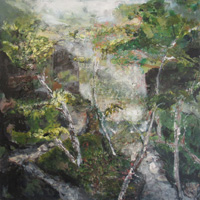 Age of the Earth
---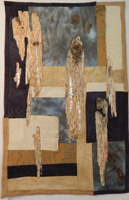 Woodland Ghosts
---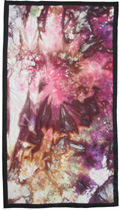 Hot Ice
---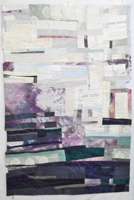 After the Storm
---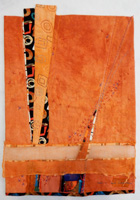 Piercing the orange night
---
Threadwork
---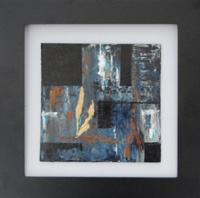 Gold Work #1
---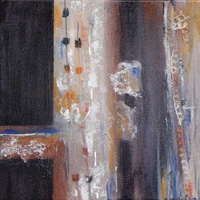 Energy-rated Window
---
Woodwork
---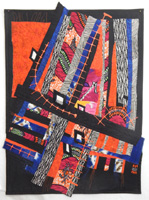 Urban Sprawl
Orange barrels and re-routed roads. Why? Where are we going with all these expanded highways? Wht'a appened to the displaced people, homes and businesses?
---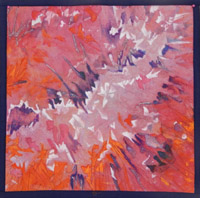 Breaking the Ice
---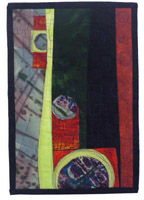 Surface Tension
---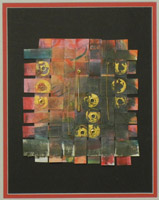 Re-creation
---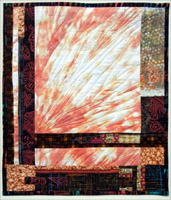 Sun Power
---
Savannah Heat
---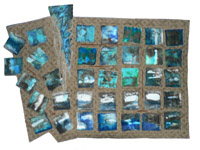 Rent
---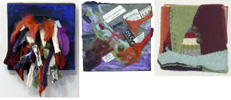 Global Warming - a Trilogy
---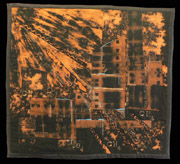 Meltdown
---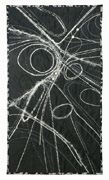 String Theory
---